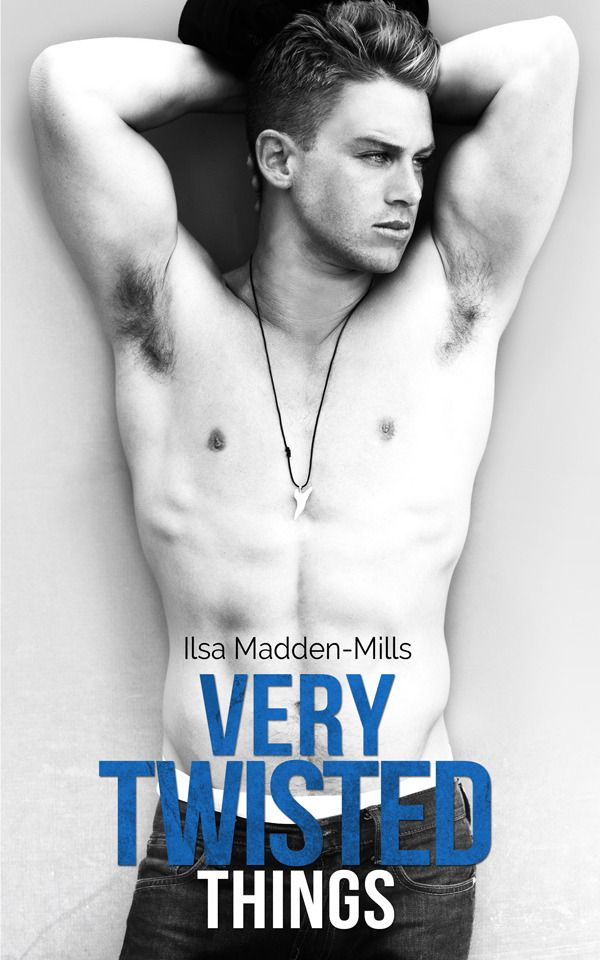 STANDALONE NEW ADULT ROMANCE!

A sassy violinist who lives next door.
An obsessed rock star who watches her through binoculars.
And one night when she bares it all.
Life will never be the same in Tinseltown.


Vital Rejects front guy Sebastian Tate never imagined his YouTube music video would go viral, sky-rocketing him to acting success in Hollywood. Okay, maybe he did. After all, he's a cocky dude who knows he's hot-as-hell, and it was only a matter of time before his stars aligned.

But life in Tinseltown is never what it seems.

After being cheated on by his ex-lover, his only rule to falling in love is simple: Keep Calm and Don't Do It. So, spying on his mysterious new neighbor with binoculars seems innocent enough, but quickly escalates into an erotic game between two very unlikely people.

Twenty-year-old Violet St. Lyons is a world-renowned violinist who's lost her mojo on stage. She hides away in a Hollywood mansion, trying to find her way through her twisted past in order to make her future.

He's the life of the party with girls chasing him down for his autograph. She's the introvert with a potty mouth who doesn't even know who he is.

When they meet, stars collide, sparks fly, and clothes come off. Yet, giving his heart to a girl isn't Sebastian's plan; falling for a guy who craves attention isn't Violet's.

Welcome to Briarcrest Academy—Hollywood style—where sometimes the best things in life are VERY TWISTED THINGS.

This book is a standalone even though it's part of a series. Everything you need to know is in this book. Genre: 18+ Hot New Adult Romance.
Very Twisted Things is the third book in the Briarcrest Academy series. I read the first, but am ashamed to say that I haven't read any of the other books in the series, until now. Lucky for me, and possibly you, Very Twisted Things can be read as a stand-alone novel.
If you've read the previous books in this series you know all about Sebastian. He's now a rock god living in a large LA house with Spider, his bandmate. He's made it to the big leagues yet wants to expand into the world of acting. In order to do that, he's agreed to date a starlet whose star status is starting to dim. It's a win/win. Sebastian looks good for dating America's sweetheart, and this actress (Blair) gets to look like she's young and hip. That is until Sebastian lays eyes on the girl next door…
Violet St. Lyons has gone through a horrific life event, the type that nightmares are made of – a plane crash. Just the thought of it makes me shutter. Being the lone survivor, Violet withdrew. She pushed away her friends and family. She stopped playing the violin. She stopped living. Then a blond haired man moved in next door and everything changed.
The truth was, he'd sparked life in me the day I saw him move in, and I'd tried to harden my heart against love, but in the end my dad's sacrifice had been too loud to stifle.
If I were asked to describe this book in two words, they would be: sweet and predictable. To be honest with you, it wasn't exactly my cup of tea. I found both Violet and Sebastian to be frustrating as hell. Let me break it down…
Violet:
She's supposed to be withdrawn; she's supposed to suffer from panic attacks, yet she can drop her clothes and stand before her peeping Tom of a next-door neighbor in the buff. Um… does that seem odd to anyone else? Whenever she talks to Sebastian, she has a little edge, some sass that she doesn't seem to have with anyone else (at least not until much further into the book.) It seems odd that she's able to do some things and unable to do others. It's like selective anxiety. It just seemed unrealistic.
Sebastian:
Grow. Some. Balls. Man! Talk about frustrating. Five years seems like an extraordinarily long time to spend trying to get over a girl, especially when you're only 23. Then again, when you've had someone claim to be preggers with your kid only to find out she's a lying, cheating whore, it would leave a rather lasting impression. Regardless, he needs to move on with his life. Pretending to date a celeb because she's "America's sweetheart" is also dumb. Stop being dumb, Sebastian.
Listen, I am all for a good romp in the hay, or glass, leaves, bed, on a washing machine – you get the picture. I like that their sex was never "boring", but couldn't get past some of the terms the author used to describe Sebastian's manhood. If you're as thick as my wrist and 10 inches long, I'd run for the hill. Maybe Violet has baby bird wrists. That must be it. Oh, and referring to the heroine's vagina as "her sex" makes me crazy. There are so many terms you could use, "her sex" shouldn't be one of them. (Of course, that's just personal preference.)
Very Twisted Things is a sweet story. It's fairly predictable and borders on cheesy a time or two, but sometimes you need a little cheese. Hello, it goes good with wine! This is not a very deep book: the characters read more like high school kids rather than adults in their early twenties. It's light. It's fun. That's what I took it for, anyway. Sometimes you need a book like that.
While Very Twisted Things wasn't my favorite of the series, it was a sweet read that seemed to fly by. Though I wouldn't recommend it if you're flying anytime soon… I can't wait to see what Ilsa does with Spider's story! He definitely brought some spunk to the story. If he doesn't realize the good thing he's got going for him with Mila, I might reach through the kindle in order to choke him out. Only time will tell…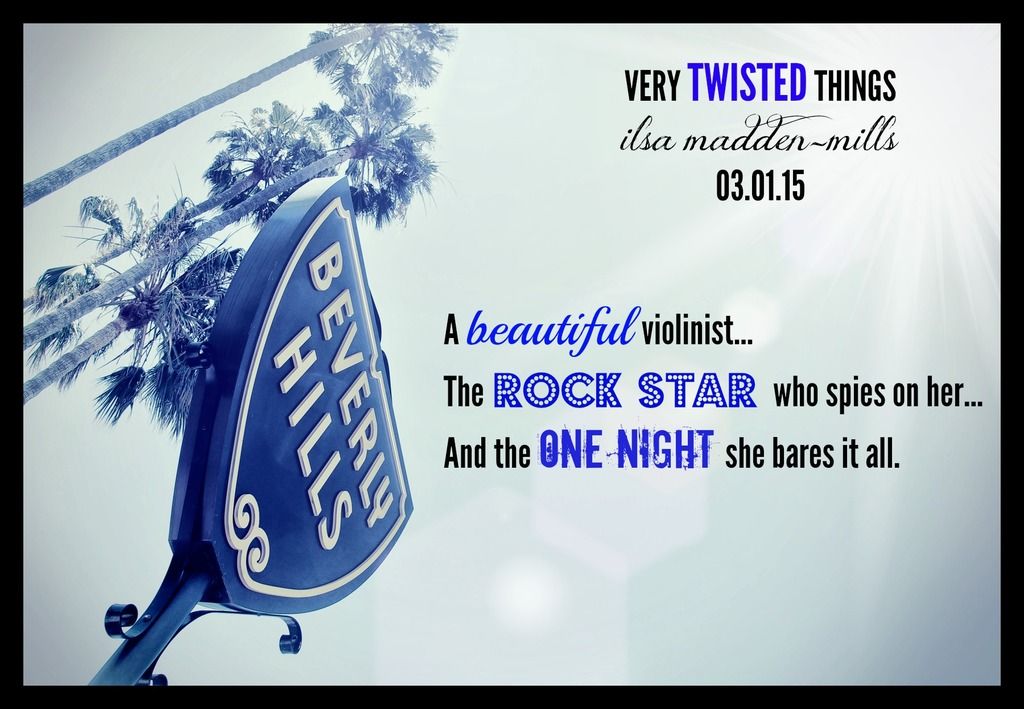 New York Times and USA Today best selling author Ilsa Madden-Mills writes about strong heroines and sexy alpha males that sometimes you just want to slap. She's addicted to dystopian and all things fantasy, including unicorns and sword-wielding heroines. Other fascinations include frothy coffee beverages, Instagram, Ian Somerhalder (seriously hot), astronomy (she's a Gemini), Sephora make-up, and tattoos. She has a degree in English and a Master's in Education. When she's not pecking away on her computer, she shops for cool magnets, paints old furniture, and eats her weight in sushi.