Corinne Michaels, writer of sexy SEAL men, asked me this question recently:
If you were stranded at sea with only a small raft which Salvation SEAL would you choose to help you survive?
Well, Corinne, that's a fantastic question! I'm all about being stranded at sea with one of your SEALs, but if I have to choose one, my heart is set on Jackson "Muffin" Cole. If you're new to Corinne's writing, you'll be excited to know that Jackson is the first book boyfriend she's written. Catherine practically falls over him in Beloved and for good reason! I mean, look at his face! It's truly a thing of beauty.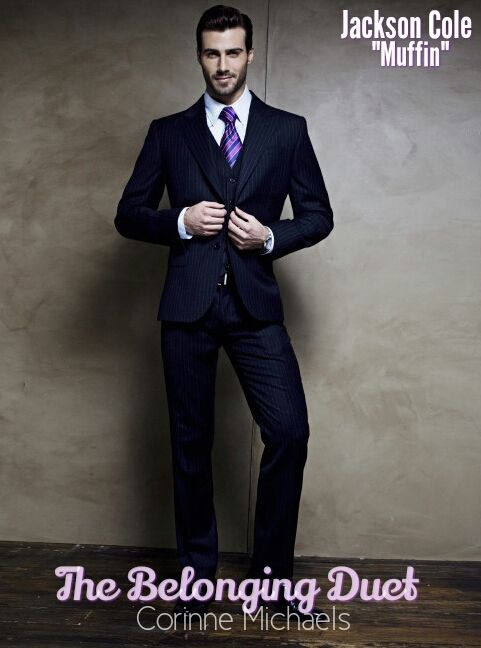 Aside from Jackson's perfect hair, face, eyes, body, voice, he's a true gentleman. He always makes sure his woman is well taken care of (love ya, Catherine, but you're sitting this one out). He's not just a military man, but a mogul as well. After tragedy struck his family, he stepped up and turned the Raven Cosmetics empire into a money making machine . He is not only the CEO of Raven, but is also the owner of Cole Security Forces based out of Virginia.
"You're it for me, Catherine. I'm not walking away from you or us. I wasn't ready to love again when you came crashing into me. But you made me want to try again."
Jackson is smart, savvy, athletic, and a lover of life. He's not afraid to show his true self and step up in the line of duty to help his SEAL brothers in times of need.
BONUS: His favorite movie is Empire Records. You will always have a companion to celebrate Rex Manning Day!
"I would never lie about how I feel. I would walk through fire for you."
He's honest, loves with his whole heart, and is loyal to a fault; PLUS, he's a former SEAL. He's a survivalist. He's been in the toughest of military situations and came out ahead. All of that makes up the delicious man we call Muffin. That, ladies, is why I choose Jackson Cole to chill with me while being stranded at sea.