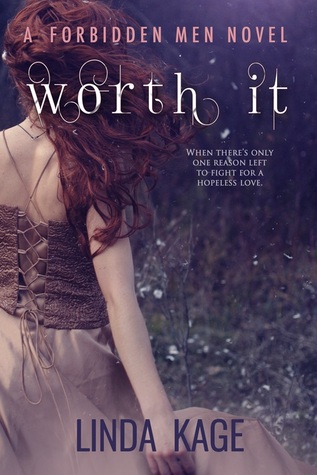 I fell in love once.
It was amazing. She was amazing. Life was amazing.
I lived for each time I could see her, and nothing else mattered, not that our families were enemies, our time together was forbidden, or we had to meet in secret.
Our love could conquer all.
Until it didn't.
So I was ripped away from the love of my life and shoved into hell, forced to continue without her.
It shattered me, broke the best parts of me, left me permanently damaged.
Or so I thought.
Years later, I swear history's trying to repeat itself because she's back in my life, and I'm just as drawn to her as I was before. But I'm older and wiser now, and I know she should stay away from a worthless piece of ex-con like me.
So, I will not let her in. I absolutely refuse to hurt her. I will keep her away.
Then again, sometimes risking your greatest fear to get to a smile makes everything worth it, and besides, I'm not sure I can resist her, anyway.
This is the story of how Felicity Bainbridge changed my life forever, starting one summer day long ago after I was forced to change a dirty diaper…
–Knox Parker
Worth It is book six in the Forbidden Men series, and can be read as a standalone but each book is just as amazing if not better than the last so why not start from book one?
Knox and Felicity meet abruptly in the woods between their houses. She's looking for an escape from her affluent yet lonely life, and he's escaping from her brothers. The Parker and Bainbridge families have never been civil and when they learn of Knox and Felicity's relationship, their worst fears are realized, changing their lives forever.
"He might not have taken anything from my home, but he'd definitely just stolen something from me, something I'd never get back. It was as if he'd sucked out everything dismal and distressing in my life and left me glowing with nothing but a giddy radiance."
Knox and Felicity meet again six years after their beautiful summer in the trees. Their meeting, however, is less than beautiful. He doesn't know how to deal with seeing her again so abruptly and she doesn't recognize him. After realizing that it's Knox, Felicity will go to whatever lengths she needs to to get him back into her life.
"Six years ago, my life mission had been to be wherever she was, and my heart was suck on that goal."
The Forbidden Men series is absolutely one of my top favorites. Each book just gets better and better. We are greeted again by our favorite characters from books past and learn to love new favorites. Knox and Felicity in Worth It have such a beautiful and sad love story, you can't help but fall for their characters. Linda Kage created a stunning book of love, hope, sadness and trust in this beautiful second chance romance.
Linda is a contemporary romance author from the midwestern USA, where she lives with her wonderful husband, daughter, and nine cuckoo clocks. The eighth and final child of dairy farmers, she was forced into having a vivid imagination if she ever wanted to do something one of her siblings hadn't already tried. Feel free to visit her at her website: www.LindaKage.com

Website ♥ Facebook ♥ Twitter ♥ Goodreads
a Rafflecopter giveaway