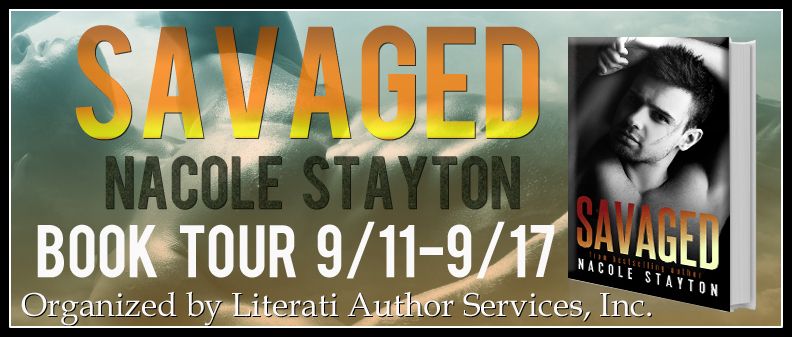 The twist of a knife shredded Niko Kincaid's world all around him, leaving him with two choices—accept his fate and die, or fight to live.

He chose to fight, but the aftermath became a daily reminder, carved into his once flawless flesh.

Despite years of self-imposed solitude, Niko hungers for companionship and suffers from an aching loneliness that the darkness cannot satisfy. He temporarily soothes his pain with women, hired women. Their only purpose is to service him. Easy.

He didn't expect a complication like Cambree Evans, but desperation corrupts even the most innocent.

When emotions blend with lust, will Cambree's softness and ability to look past Niko's flaws be the one thing that releases him from his own personal hell?

Will the monster in the dark prove that his savaged heart is worth saving?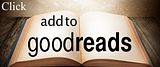 There's something about women that makes us want to fix things/people. I think it's ingrained in our DNA. As mothers we bandaged scraped knees and broken hearts. We glue toys back together and resolve issues amongst siblings. As partners, whether married or dating, we strive to make our significant other happy, to bring out their best qualities, to help them see how beautiful they are to us.
Do you like your men broken?
Do you dig scars? I've been told they're pretty sexy…
If you answered yes to all these, Niko's your guy. The man is a walking disaster. He has such a warped perception of himself. Granted, the man has been through hell and back. A hard life is putting it mildly. Now he sits alone in the dark with his scars – both internal and external – waiting for someone to come show him how to live. The kicker? He doesn't even know that he's worthy of someone like that. It's all very sad.
Cambree has more on her plate than she can handle. Her grandmother is stuck in a nursing home, which Cambree can't afford. The measly little job she had at a shoe store isn't cutting it. She can barely afford to live, let alone dole out cash to a money sucking rest home. Things seem hopelessly bleak until she stumbles upon Jarod at a local coffee shop. The man is suave. He offers her the chance of a lifetime, one that will allow her to provide for her ailing grandmother and possibly return to school in order to finish her degree. Sounds awesome, right? There's a catch. There is ALWAYS a catch. She has to "service" Jarod's boss… Niko.
Ignoring the pleas calling out to me in my mind, I know exactly what I have to do. It's the only way to save my Grams, even if it means destroying myself in the process.
(I don't want to get into Jarod. Just know he's pretty important. I refuse to discuss him any further. He's just... Well, you'll see. )
I thought the same thing when I first realized what she'd have to do. Ew. Who wants to sell their body? I guess if it's a matter of survival, you make sacrifices. It still gives me the heebie-jeebies. Then again, if you were in her shoes, what would you do? What if it were your child in the hospital or grandmother lying in cold dirty sheets? It's easy to say that you'd pass up on this life changing opportunity for moral reasons, but if you sit back and really think about it – put yourself in Cambree's shoes – you may come to a different conclusion.
Niko, Niko, Niko… He's living his life in hiding. For all intents and purposes, the man is supposed to be dead. Only he's not, though he might as well be. Who wants to live a life in a dark room? So, you have a scar on your face and a few on your body. And? He claims that he's not vain, yet his actions paint a different story. Regardless, this man NEEDS Cambree.
My heart was hard. Cambree has color seeping from her. It draped around me and pulled so tight that my heart softened. She was slowly saving me from the darkness that threatened to swallow me whole.
I could go on and on about this book. The bottom line is that I loved it. Nacole's writing never disappoints. Niko and Cambree are both lost souls looking for their other half. Sometimes you find your missing piece in the most unexpected of places. I highly recommend that you pick up Savaged. It's very Beauty and the Beast – ish. And who in their right mind could dislike Beauty and the Beast?!
J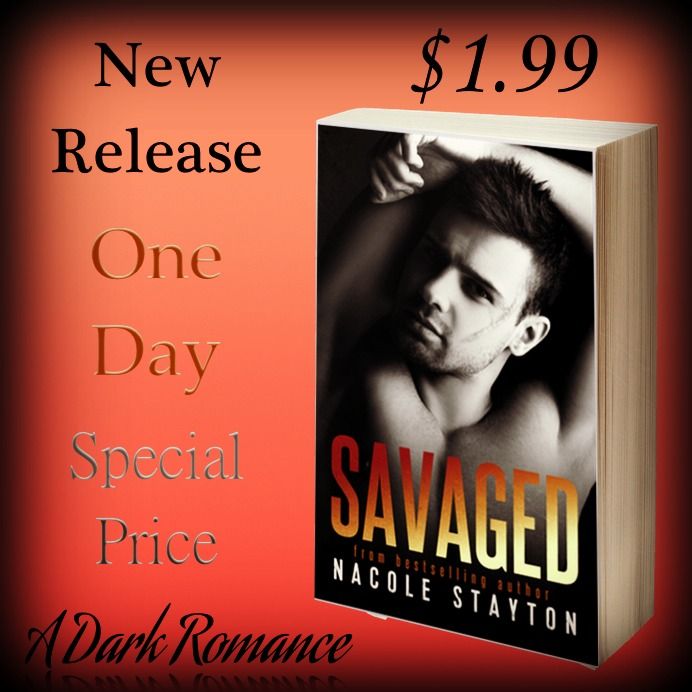 Nacole Stayton is the Amazon Bestselling author of The Upside of Letting Go, as well as other new adult and contemporary romance titles, including A Graceful Mess and In the Lyrics. She is twenty-something years young and currently resides in the Bluegrass State where she spends her days working at a local hospital in the billing department and nights writing vigorously on her current novel. She has a passion for helping others and wears her University of Kentucky gear proudly. While her husband loves all things outdoors, Nacole enjoys the finer things in life, like getting pedicures while reading on her Kindle. She is passionate about her faith, family, and The Vampire Diaries.
$50.00 Amazon Gift Card and 2 Signed Copies of Savaged