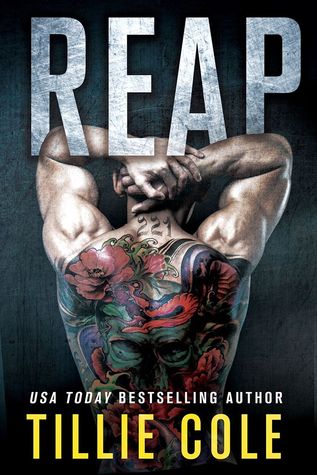 Raised as a prototype for the Georgian Bratva's obedience drug, 221 fails to think, act, or live for himself; he's his master's perfectly-crafted killing puppet. Standing at six-foot-six, weighing two-hundred-and-fifty pounds, and unrivaled in to-the-death combat, 221 successfully secures business for the Georgian Mafiya Boss of NYC, who rules the dark world of the criminal underground. Until his enemies capture him.





Talia Tolstaia dreams to break from the heavy clutches of Bratva life. She dreams of another life--away from the stifling leash of her Russian Bratva Boss father and from the brutality of her work at The Dungeon, her criminal family's underground death-match enterprise. But when she stumbles upon her family's captive who is more monster than man, she starts to see the man underneath. A powerful, beautiful, damaged man whose heart calls to hers. But sacrifices must be made--blood for blood...life for life...souls for scarred souls...
Reap is book two in Tillie Cole's Scarred Souls Series. It's not recommended as a standalone.
Luka Tolstoi is seeking revenge for his fallen best friend. At 362's wishes, he did deep and finds his only remaining family. That family comes in the form of 221, Zaal Kostava. Trained to slaughter and maim.
221 was ripped from his childhood and forced into a life of killing by being drugged and forced to obey. He's got no memories of the past and no thoughts of a future.
Talia Tolstoi is Luka's sister and Russian mafia princess. She wants for nothing but love. She envies Luka and her best friend Kisa's relationship and wants thay for herself. Taking her life into her own hands, she leaves Brooklyn for the solitude of the family Hamptons mansion not knowing that love is right under her feet.
Zaal and Talia's love story is one to he remembered. The connection they share is so deep and beautiful, I really had a hard time putting Reap down. I have to say that with chapters in Luka's point of view, this story was just that much better. I can't wait to read more of what Tillie dreams up for this series!