Book One in the Consolation Duet
Liam wasn't supposed to be my happily ever after.
He wasn't even on my radar.
He was my husband's best friend—forbidden.


But my husband is dead and I'm alone. I ache for him and I reach for Liam.


One night with Liam changed everything. Now I have to decide if I truly love him or if he's just the consolation prize.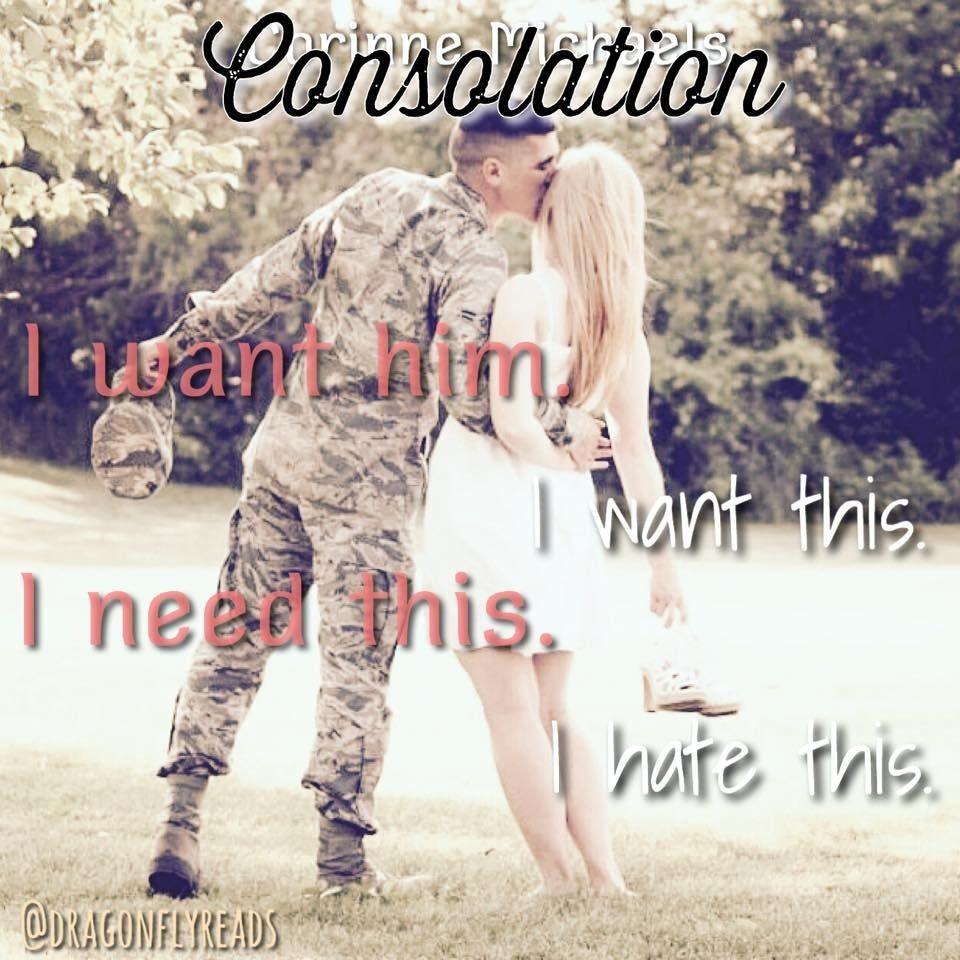 I truly have so many feelings over this book, it's overwhelming. We meet Natalie as a pregnant Navy SEAL wife and she gets the news every military wife (or any wife for that matter) dreads. Her husband has been killed. Natalie's life is over as she knows it. The only light at the end of the tunnel is her darling daughter Aarabelle who is born shortly after Aaron's death.
"My life is gone. My heart is dead. I'm a widow at 27."
Natalie isn't looking to love again, how can she when the love of her life, the only man she's ever been with, is so tragically taken from her? Liam, Aaron's best friend is there for Natalie. He's there to help her around the house, get Aaron's affairs in order, and be a shoulder to cry on so Natalie can grieve. What he doesn't expect is to fall in love with Natalie, she's forbidden.
" I just know that when we're together, it feels right. It feels like we're supposed to be."
We learn some harsh truths about Aaron's past as the book goes on and it's really hard to read. Natalie doesn't deserve to find out the details of her late husbands past life, especially after she's done so much to move on and see the future with someone else.
"It was Liam who mended my cracks."
Consolation is really about finding light in the darkness, coming out of the worst time of your life with a better outlook. I became emotionally invested in Lee and Liam's characters and their mutual love for Aarabelle, I didn't want the book to end. What I wasn't expecting was the last page of the book. Ugly crying commenced. I've never been brought to tears like that in a story in a very long time. So many unanswered questions! I cannot stress how much I need for May 27 to get here fast because I need to read Conviction like a junkie needs their next fix. Bravo, Corinne. I'm forever a fan of yours.
Corinne Michaels is an emotional, witty, sarcastic, and fun loving mom of two beautiful children. She's happily married to the man of her dreams and is a former Navy wife. After spending months away from her husband while he was deployed, reading and writing was her escape from the loneliness.

Both her maternal and paternal grandmothers were librarians, which only intensified her love of reading. After years of writing short stories, she couldn't ignore the call to finish her debut novel, Beloved. Her alpha Navy SEALs are broken, beautiful, and will steal your heart.